Berufsbilder für Biologinnen
Mini-Symposium
18.11.2016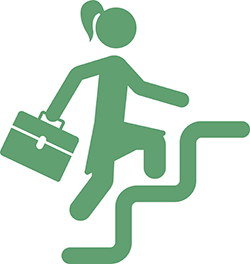 Date: Friday, November 18, 2016
Time: 2 - 5 pm
Location: Big lecture hall B00.019, LMU Biocenter
On November 18, 2016 starting at 2 pm there will be a mini-symposium with female biologists talking about their career path and requirements of their current position.
Of course the symposium will be open for everybody.
Speakers:
Dr. Stefanie Ameres, Roche Diagnostics GmbH
Prof. Dr. Susanne Gebhard, University of Bath
Nina Köhler, Bayr. Landesamt für Lebensmittelsicherheit und Gesundheit
Dr. Kerstin Lassak, law office V.O. Patents & Trademarks
Dr. Martina Rauschmeier, Roche Pharma AG
Please note that the event will be held in German as working in these occupational fields mean to speak fluently German.