LMU Mentoring in the Faculty of Biology
Workshops & Webinars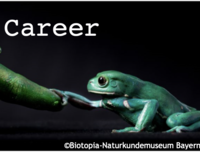 Career talk
Prof. Dr. Kirsten Jung – LMU, Munich "Internal Perspectives of Faculty Recruitment"
Prof. Dr. Thomas Nägele - LMU, Munich "External Perspectives of Faculty Recruitment"
15.9.2021 17:00 via zoom; afterwards speaker dinner with mentees.
This lecture is open to the entire faculty and all students and discusses scientific career aspects.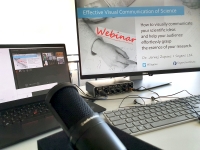 Visual Communication
Dr. Jernej Zupanc (www.seyens.com)
18.03.2021 9:00 online
This webinar focuses on how to effectively communicate your own scientific ideas and results by applying best visual communication practices to your research communication.
Conflict management and mediation
Viola Kraus (www.talenteq.de)
19.09.2019 9:30


Quality papers
Pete Moore (www.thinkwrite.biz)
16.11.2018 9:00 B01.045, Biocenter
The workshop gives strategies which will enable you to write with greater speed and confidence, at the same time as increasing your chance of getting published in your target journal.


Writing targeted grant proposals

Pete Moore (www.thinkwrite.biz)
25.04.2018 9:15 GH9-N02.011, BMC
The day gives participants the opportunity to expand their ideas on available funding sources, and investigate what funders want to achieve when they hand over money.