Biology Teaching Prize
The Teaching Prize has been awarded by the student council Fachschaftsinitiative Biologie of the LMU Munich for over 20 years.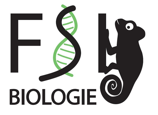 Each year the students select one instructor of the Faculty of Biology for his/her extraordinary engagement and excellence in teaching. Nominations are made from the student body, the student council votes on the nominees, and the prize is announced during the faculty fest.
Teaching prizes in former years: